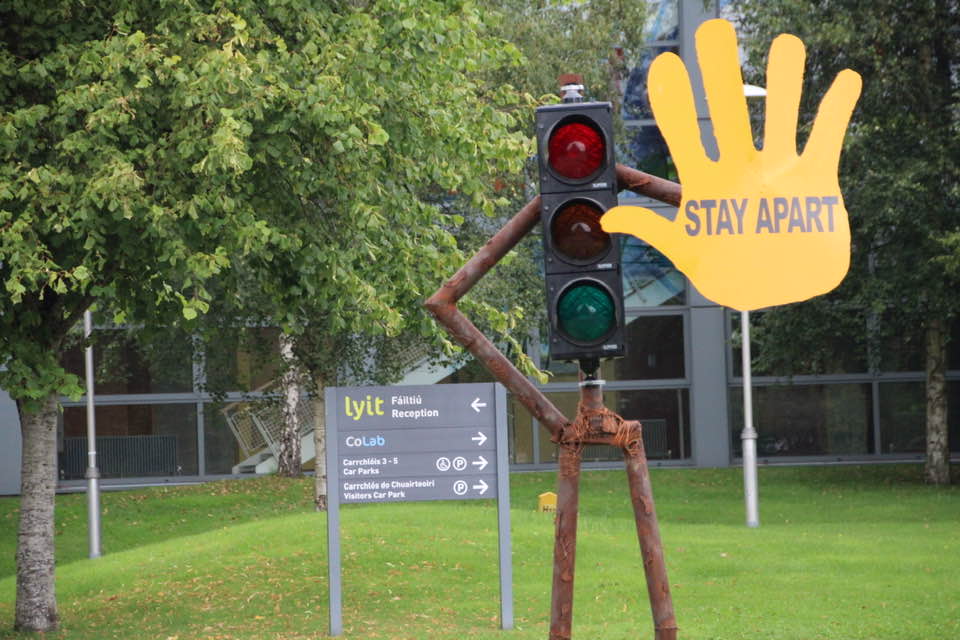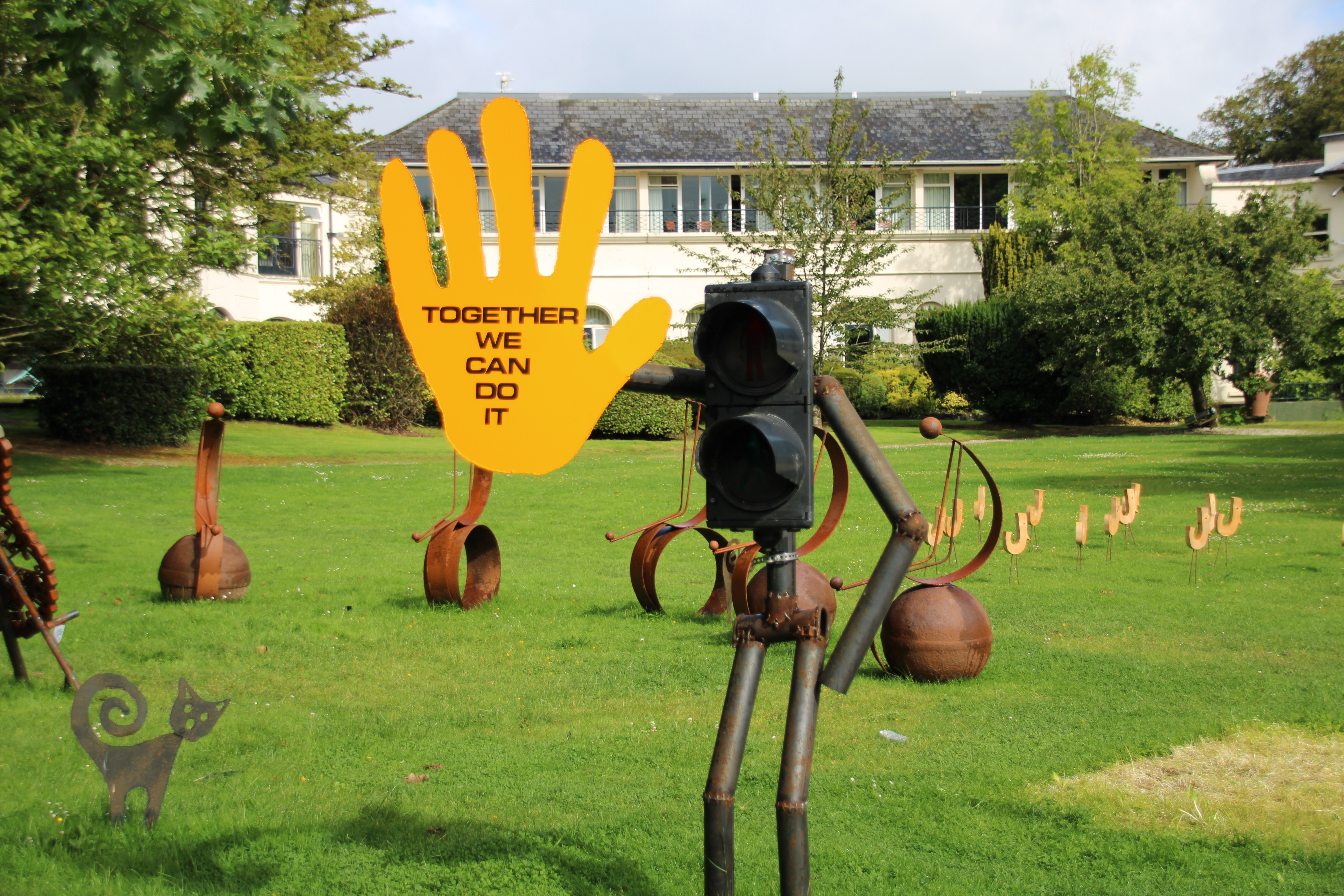 Stay Apart is one of Michael's latest sculptures. Created amid the Coronavirus pandemic, the sculpture expresses a powerful yet simple message, asking people to "Stay Apart", and to keep their social distance.
This sculpture was created from a recycled traffic light, along with scrap metal. The hand is painted the Coronavirus yellow to catch a passer by's attention.
You can view this sculpture at the Letterkenny Institute of Technology (LYIT), where it is on show on campus.